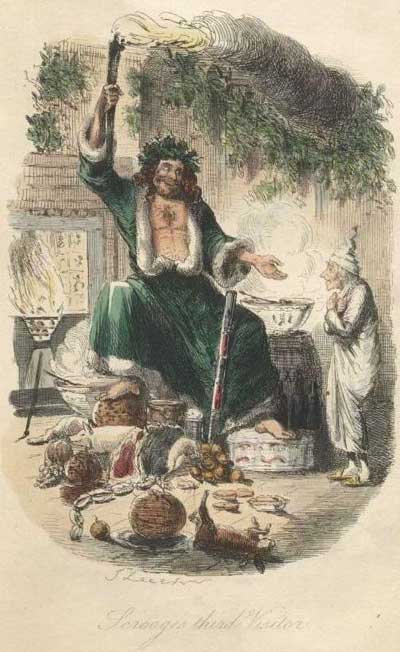 A little over a month ago, I posted up a quick (and slightly imperfect as it was limited) bit of data collecting about when reports come in... and if, indeed, the holidays mean any sort of increase in perceived "activity". The answer seemed to be "not really".
The case for me doing that article was more the Halloween season rather than the Christmas season, but both inclusive because of the old tradition of ghost stories being told at this time of the year as well. This said, my number did show a marked decrease in us receiving reports from December through to April.
To go to another recent event... Sue and I both read and enjoyed an excellent blog post about a professional ghost person "leaving" the job, so to speak, (a bit about that here,) and one of the notes that resonated with me was this was because "Ghost Season" was over... the post being written at the end of October. To be honest, I've often read the riot act to the media about only being interested in us near Samhain... because "we're here in February"... in other words, for us, (and indeed, for the phenomena,) there is no "ghost season"... people experience these things year round... there's just limited to no media attention and/or potential for marketing/ to promote oneself after November 1st which might be important to someone trying to earn their daily bread through this study... but not for all of us.
At this point, allow me to now say something to myself... "Hello pot? This is kettle..."
No, no... I'm not leaving the field and I certainly don't think there's a "ghost season"... and this year, we are averaging a little more than one report per day so far in December... but denizens of our blog, message board, and Facebook groups might notice my seeming absence... alright, maybe they didn't, but I've been "online" fairly sparsely for the last few weeks... and it's the stuff above that made me have a long talk with Sue...
"I have to do seasonal images for the website! I want to write a blog post! I promised to have a crypto post to Robin last month! I want to review two books I recently finished! I want to start posting a bit more to the groups! Sure, I am still answering e-mails and messages, but," I lamented, "I just don't have time! My head is full of buying the best gifts for the kids. It's year end at my (day job) office. I'm swamped with work from an annual meeting there... and..."
Sue cut me off...
"It's never not ghost season, remember?"
True.
Not only that, but something to consider, is the hurly-burly of the season more responsible for the lack of reports we get rather than a lack of "activity"? One odd thing suggests this might be true...
Looking at visitor stats to the site, we get almost no visitors on Christmas Eve... but Christmas Day, between 2pm and 4pm, we get a significant "bump" in numbers... and then, Boxing Day we get another bump. This is most likely because between gift-opening and dinner, people kill time on Christmas day, and unless you're a die-hard shopper, Boxing Day is usually a relaxing day at home with leisure time... but also not a time to "work" (and let's face it, reporting your experiences is "work"... you don't have to write everything down for us, which is why we're eternally grateful to those who do.) Similar bumps happen on New Years... New Year's Eve, after 7pm, nothing... until New Years Day at about 2pm.
Either way, as much as the paranormal seems to be "seasonally distracting" to the media (much to my ire,) at Halloween, it seems Christmas season is "seasonally distracting" to me!
Granted... how am I distracted?
Sure, my "day job" is one thing... but my down time is taken up with decorating, gift buying (and wrapping,) card writing, and mapping out baking and other plans...
...not a bad distraction, really...
...and only for a few weeks.
My thoughts right now do still wander into my study, but they are mostly with the warmth of the season... they're with my family... my friends... and generally being happy and celebrating.
I'm not a religious man by any stretch, (I'm an honest agnostic,) but I do love the trappings, the stories, and the rituals of this season... and yes, I do celebrate (through my roots,) Christmas and understand it's origins... both Christian and Pagan... and even a little more-so.
I know not everyone does celebrate this season... but most people reading this have a holiday of some sort (even if it's just a day off,) and I'd find it unfathomable to find someone who doesn't appreciate the sights, sounds, and even the smells of this season...
...so from all of us here, at Torontoghosts, PSICAN, Ontarioghosts, ParaResearchers, The GHRS, and literally the whole crew... no matter what you celebrate, allow me to wish all of you the very, very, best of this season... and hope you have a safe, loving, and warm holiday and the "spirits" of this season stay with you throughout.
From my family to you and your's... merry Christmas, Happy Holidays, and the greatest of New Years.
Matthew Didier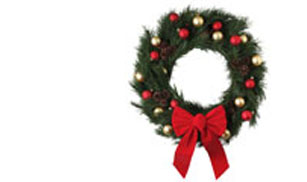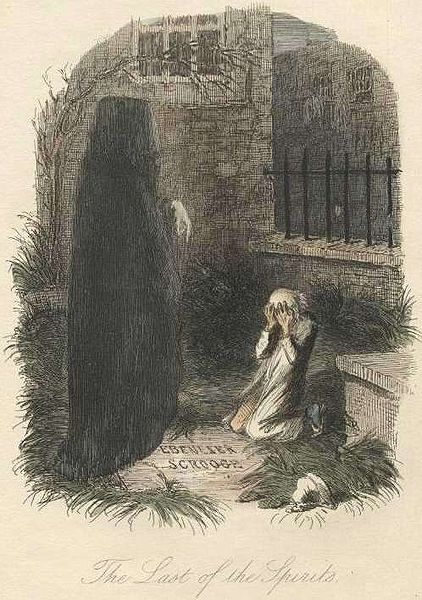 P.S. - Oh, there will probably be more blog posts before Christmas here... I mean, I have a MASSIVE rant storing up about people posting YouTube videos (and the like) of supposedly captured phenomena that feel the need to turn it into a cheesy and unnecessary music video... and how the dumb "creepy"/"scary"/"whatever" music combined with ridiculous graphics and "supers" make me automatically feel these things lose about 80% of their potential veracity... I mean, if you WANT to do a music video, do a music video! Don't dress it up as a "ghost" or "UFO" or "Bigfoot" vid... er... yeah, I'll do a more detailed rant on this later.