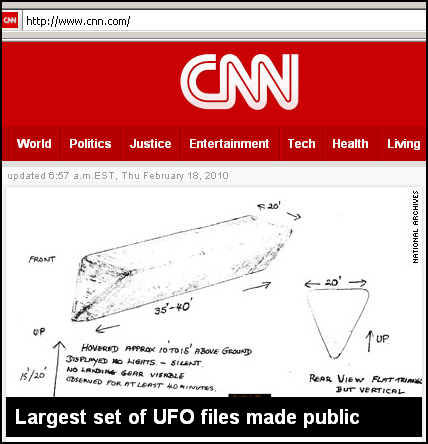 Screen capture of CNN main page featuring UFO story.
I was pleasantly surprised to discover while having my early morning coffee, and web surfing that CNN had featured a UFO article on its main page up front, and center. The report is not exactly a new one in terms of UFO news as it is about the British government's decision to release its UFO files, granted this is the latest installment in that endeavour, and contains more than 6,000 pages of reports that were collected from 1994 to 2000.
You can read the full CNN UFO article by clicking the link.
It is nice to see the mainstream news treating the topic seriously, and with dignity.