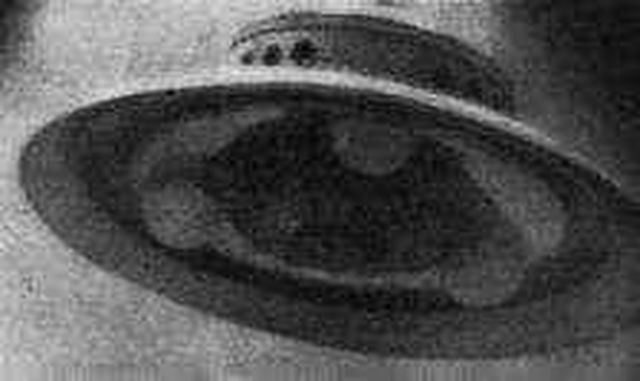 According To Bob Lazar, famous ufo personality, the 3 balls on the bottom are antigravity engines
UFO photo? I do not know about you, but to me it looks like a Panama Straw Hat, with some type of fabric band. You know the type I mean, you see them a lot on beaches. Who knows.......
Happy Wordless Wednesday - Tuesday Edition, and thank you for stopping by!

For a list of other Wordless Wednesday participants please click here.
Photo Source: Believed to be in the Public Domain